Titanium Backup ★ root needed
8.4.0.2
Make Sure You Don't Lose Your Data.
Most users will agree that this Titanium Backup app is one of the best that there is of its kind. It is capable of carrying out functions that cannot be carried out by others. It will allow both the normal backup and restore facilities that you would expect but will also allow you to brand your own apps. You will also be safe in the knowledge that your data is not going to be lost as there is the guarantee that anything that has been backed up will not be deleted.
There is a tool called the Market doctor tool and this will let you have all of your apps linked to the Google Play Market. This is of course only an option and if it is not something that you want then it is possible to prevent this from happening for some of the apps or all if you so choose.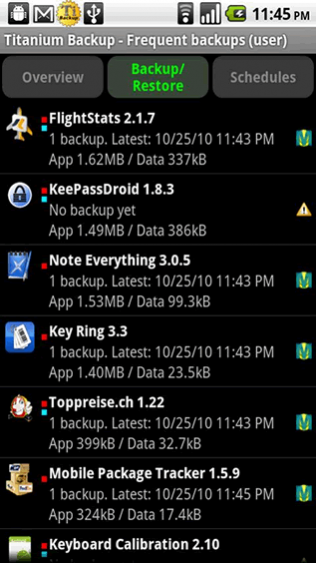 Once the app has been downloaded there are plenty of things that will be important to the user and the main one will be the vast number of acts that is can perform. Unknown apps can be installed and there are plenty of different places that they can go. Some of the most well-known places on the web such as Facebook, Gmail, Chrome and Drive are included. For a free app it can do a great deal, but if that is not enough there is the option to buy to get an even better version. There will be no end to what you can do then.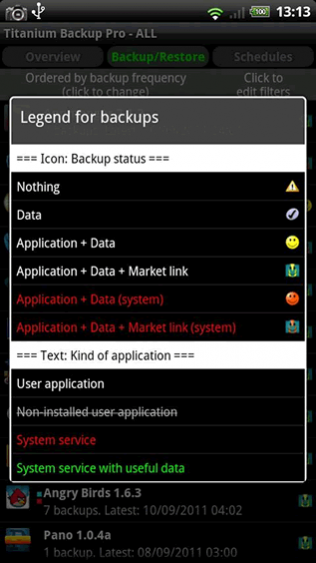 As with everything there will be certain aspects that some users will be unhappy with. Here it is the fact that the Android has to be rooted. This in itself is not a hard thing to do, but it is another step that has to be taken and for some who want things to be installed in seconds, it may be seen as a step too far.
Also, it would be ideal if everything was free, but in order to provide such a high level of service that is not going to be possible. Considering this is only a one-off payment it does seem unfair to complain about it, but there will always be users who are not in a position to pay out for extras. Security may be seen as an issue, so for the $6+ it costs, it would give peace of mind if this amount was found and the paid for version used.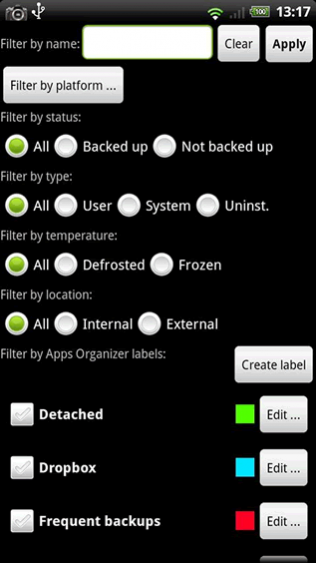 There are a number of ways that apps can be listed and if you don't want them to be listed by name then you have the option to change it. You can schedule when updates can take place and this will ensure that they are never missed.
Features
Apps can be restored and backed up to Dropbox or Google Drive
Apps can be synced to Dropbox and Google Drive
Phone data can be manually backed up
Apps can be frozen with one click
User apps can be converted to system apps
Conclusion
Twitter users have made it clear that they consider this to be the best Root App that is on Twitter. The main reason for the popularity is the fact that there is unlimited storage space and the fact that so much of your apps and data are able to be backed up. When used on Android back up and restoration can be carried out with just the one click. Whether free or paid for there is plenty top recommend this with the only concern being the fact that the device has to be rooted and not all will want to do this.
---
Add a review
Tell us your experience with
Titanium Backup ★ root needed
8.4.0.2
RELATED PROGRAMS
Our Recommendations
---
---
---
---